Create photorealistic 3D models
of your family and friends with just a mobile device powered with Intel® RealSense™ 3D Camera SR300/SR305/D415/D435/D435i/L515
Download now
3D scanning made easy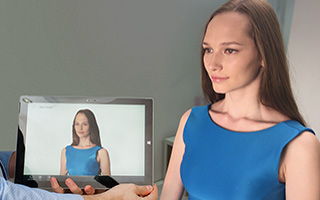 1
Scan
Scan a person by walking around it with your tablet with RealSense 3D camera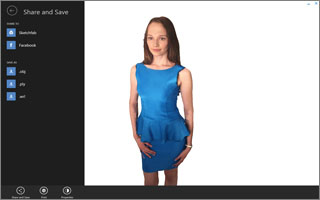 2
Preview & Download
Preview the model on your tablet & compute the final scan right on your device in high quality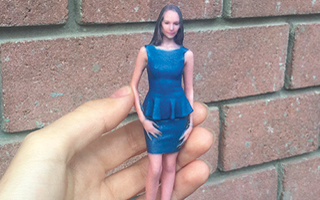 3
Share & 3D Print
Share your model to the Sketchfab and order your 3D printed selfie or figurine!
Capture special moments of your life in 3D
Whether it's a graduation day, corporate event, school project or just a family gathering, you can now capture your life moments and turn them into unbelievably realistic 3D printed gifts — 3D printed memories you will never forget. Create your first 3D selfie with the itSeez3D app and Intel® RealSense™ 3D camera!
See how easily it all works!
Join the 3D revolution!
Available for tablets and desktop computers with Windows OS and Intel® RealSense™ technology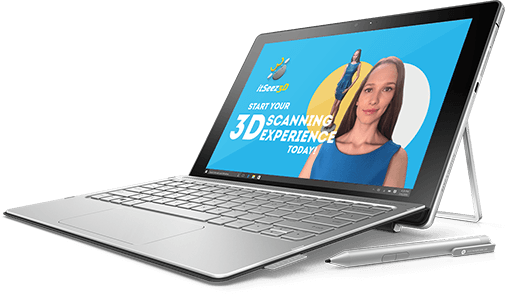 System requirements:
Intel® RealSense™ SR300/SR305/D415/D435/D435i/L515 sensor connected to USB 3.0 port
4th generation Intel® Core™ processors with AVX support
8GB free hard disk space
4GB RAM available for the application
OpenGL 3.3 support
Microsoft® Windows™ 8.0, 8.1 or 10 OS 64-bit
You still can download the previous version of the itSeez3D Scanner application for Intel® RealSense™ R200