Frequently Asked Questions
If you do not find the answer to your question, please, contact our support team:
support@itseez3d.com
What do I need to run itSeez3D?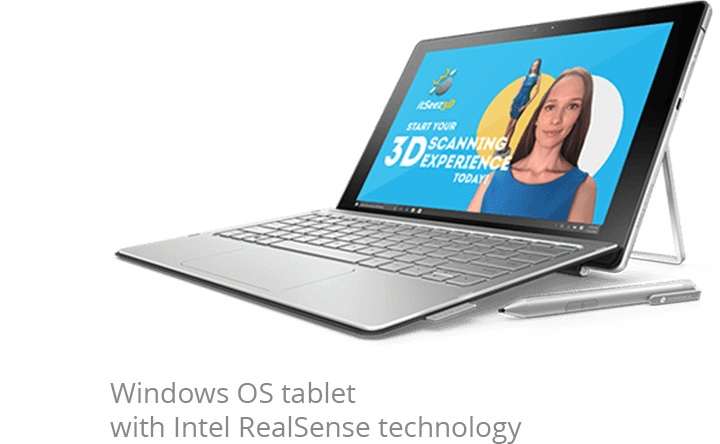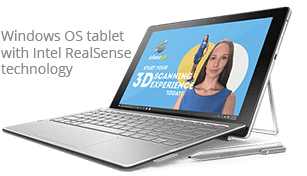 You will need a tablet or PC with Windows OS and Intel® RealSense™ D435/D415/SR300 3D camera.
How to scan a model with itSeez3D application?
1. Choose what you want to scan and then follow the app instructions.
2. When finished preview your 3D model you can calculate the model locally on your device.
3. Now you've got a digital 3D copy ready for 3D printing that you can share with the world.
How much does itSeez3D app cost?
Current pricing information is available on our Pricing page.
What types of payment do you accept?
Currently we accept Visa, MasterCard, American Express, Discover and JCB credit cards. We also accept PayPal.
When itSeez3D annual subscription plan is billed?
All subscription plans are billed at the beginning of each billing period starting from the day you buy the subscription. All subscriptions are renewed automatically.
Can I get a copy of a receipt?
Yes. If you need a copy of a receipt for your accounting department, you can view and download this document from your account. Go to your Account settings page, then go to Billing section and click Billing statements. You will be redirected to a Billing portal. Go to Statements and click the name of the transaction you want to work with. Click Download PDF at the top right corner to download the receipt.
Can I cancel my subscription?
You can cancel your annual subscription by changing your plan to Free on the Subscription page of your web account. If you change to the Free plan, your current subscription will stop at the end of the current billing period.
Do you have a free trial?
No, but the first three exports in the application are free.
What devices do I need to run the itSeez3D app?
A tablet or PC with Windows OS and Intel® RealSense™ 3D camera D435/D415/SR300. You can use the previous version of the scanner for Intel® RealSense™ 3D camera R200. Please note that Windows version does not support F200 front-facing camera.
System requirements:
• Intel® RealSense™ D415, D435 or SR300 Sensor connected to USB 3.0 port
• 4th generation Intel® Core™ processors with AVX support
• 8GB free hard disk space
• 4GB RAM available for the application
• OpenGL 3.0 support
What Windows versions are supported?
We support Microsoft® Windows™ 8.0, 8.1 or 10 OS 64-bit
What can I scan with itSeez3D?
You can scan a person bust or a full body model.
How to scan with itSeez3D?
To get started read the app's help and watch our tutorials. Follow the tips from the videos and the help to reconstruct your own 3D models of the quality like the sample models.
How much time does it take to compute a final 3D model?
About 2-5 minutes for busts, 10-15 minutes for full body models.
What is the resolution of data captured with itSeez3D for 3D model reconstruction?
Windows app uses Intel®RealSense™ sensors to capture depth maps in VGA resolution (640×480) and color images in FullHD (1920×1080).
What is the accuracy of the final 3D model shape?
Raw depth that we capture has an error that depends on the distance to the object and is up to 0.4 inch. Our algorithm does its best to reduce the error, please do not expect errors less than 0.04 inch.
What 3D file formats are available to export a model from the app? Can files of these formats be imported in 3rd party 3D editors?
The following formats are supported to export a 3D model: .ply, .obj, .wrl and .fbx. The texture is in .jpg. All 3D formats that itSeez3D exports are standard so any 3D editor that supports these standard 3D formats can import a model captured with itSeez3D.
What is the size of the final 3D model that is exported from the app?
It depends on the 3D format that you choose for export. Usually the texture file is about 1 MB and the mesh is 3-10 MB in case of .ply or 7-15 MB in case of .obj.