Frequently Asked Questions
If you do not find the answer to your question, please, contact our support team:
support@itseez3d.com
What do I need to run itSeez3D?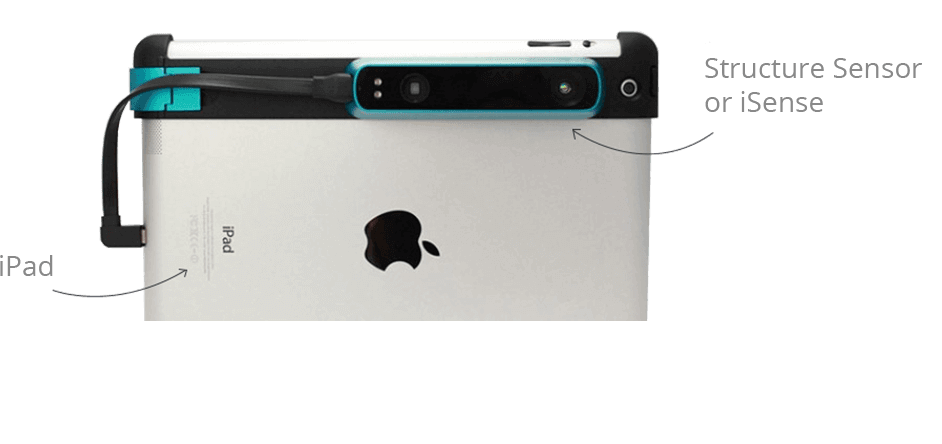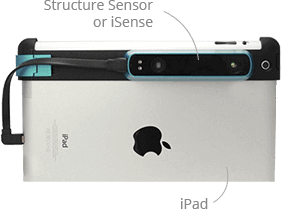 You will need either an iPad with iOS 10 or higher (iPad mini gen. 2 with Retina display, iPad mini 3, iPad mini 4, iPad Air, iPad Air 2, iPad Air 2019, iPad Pro (9.7-inch, 10.5-inch, 11-inch, 12.9-inch) or iPad 5th or 6th Generation, iPad 7) and a Structure sensor or iSense.
How to scan a model with itSeez3D application?
1. Choose what you want to scan — a human or an object on a flat surface. Then follow the app instruction and scan your object.
2. When finished preview your 3D model and send the result to the cloud where it will be enhanced and rendered.
3. Now you've got a digital 3D copy ready for 3D printing that you can share with the world.
How much does itSeez3D app cost?
Current pricing information is available on our Pricing page.
What are my subscription options?
The paid subscriptions are designed for individual 3D artists/enthusiasts or professional 3D scanning/printing studios that scan regularly, while the Individual plan is best suited for those who don't have to use it often or just want to have a taste of it.
What types of payment do you accept?
Currently we accept Visa, MasterCard, American Express, Discover and JCB credit cards. We also accept PayPal.
When itSeez3D monthly/annual subscription plans are billed? And when extra model exports are billed?
All subscription plans are billed at the beginning of each billing period starting from the day you buy the subscription. All monthly/annual subscriptions (Pro, Business, Scale Up) are renewed automatically.
Users on Individual plan pay for extra exports right away via in-app purchase or in their itSeez3D web accounts.
Professional and Business users pay for extra exports at the end of each monthly period starting from the day they buy the subscription. Note: a monthly period may not be aligned with a calendar month and depends on the date of subscription purchase.
Can I get a copy of a receipt?
Yes. If you need a copy of a receipt for your accounting department, you can view and download this document from your account. Go to your Account settings page, then go to Billing section and click Billing statements. You will be redirected to a Billing portal. Go to Statements and click the name of the transaction you want to work with. Click Download PDF at the top right corner to download the receipt.
Note that this will allow you to download the receipts for export purchases if you have an active itSeez3D plan other than Individual. In case of the Individual plan the same link will have receipts for any exports you made from the itSeez3D web account. The receipts for purchases made in the app with an Individual plan will be available in the purchase history of your iTunes account.
Can I cancel my subscription?
You can cancel your monthly or annual subscription by changing your plan to Individual on the Subscription page of your web account. If you change to the Individual plan, your current subscription will stop at the end of the current billing period. Paid exports made within the current billing period and the subscription fee for this period will not be refunded.
What if I need to export model in multiple formats? Do I have to pay for each format separately?
No, you can purchase a model export just once, and then download the model as many times and in as many formats available as you want.
Do you have a free trial?
No.
Do I need a credit card to create an itSeez3D account?
No, you can create an Itseez3D account without a credit card. Model exports from the iOS app on Individual plan are implemented via in-app purchase, so you need an Apple ID account with a valid credit or debit card. You will need your credit card for moving your account to a monthly subscription plan.
What is "Pre-printing tool" in Professional and Business subscriptions?
The pre-printing tool allows you to prepare the model for 3D printing: resize, rotate, make it hollow and add a pedestal.
What if I am already on a Business plan, do I need to switch?
If you switched to a business plan before October 2016, you have an option of staying with your current plan or moving to a new one. If you want to switch, please send us an email to business_support@itseez3d.com.
How much does Structure Sensor cost? and where can I buy it?
Structure Sensor is made by Occipital, Inc. You can find all the information on their website structure.io.
What version of iPad should I use to scan with itSeez3D?
iPad mini gen. 2 with Retina display, iPad mini 3, iPad mini 4, iPad Air, iPad Air 2, iPad Air 2019, iPad Pro (9.7-inch, 10.5-inch, 11-inch, 12.9-inch) or iPad 5th or 6th Generation, iPad 7.
What iOS versions are supported?
We support iOS versions from 10.0 and higher.
Why don't you port itSeez3D to iPhone?
Structure Sensor is sold with the bracket for an iPad only. We will need to see more iPhone + Structure Sensor users to work on porting the app to iPhone.
Does itSeez3D work with other depth sensors (not only with Structure Sensor)?
We also support iSense sensors.
What can I scan with itSeez3D?
You can scan a person bust or a full body model as well as an object on a flat surface (a table or a floor) with some pictures around the object.
How to scan with itSeez3D?
To get started read the app's help and watch our tutorials. Follow the tips from the videos and the help to reconstruct your own 3D models of the quality like the sample models.
How much time does it take to compute a final 3D model in a cloud?
About 2-7 minutes for busts or objects, 10-20 minutes for full body models.
What kind of objects is it possible to scan with itSeez3D?
You can scan any object with the size of 4-20 inch (10-50 cm) that is visible with Structure Sensor. It is not possible to get stable depth measurements on transparent, translucent, glossy, metallic surfaces, etc., due to limitations of the structured light technology and so it is not possible to scan them with itSeez3D. Also it is difficult to get decent results for too small (less than 4 inch) or large (more than 20 inch) objects. For example, itSeez3D works best on objects of size like a shoe, but a sofa is too big, and a pen is too small.
Object scanning is not available with Intel®RealSense™ camera R200 at the moment.
What is the maximum size of an object that can be scanned with itSeez3D?
We don't recommend to scan an object larger than 20 inch in its maximum dimension?
Can I scan a room with itSeez3D?
Not yet.
What is the resolution of data captured with itSeez3D for 3D model reconstruction?
itSeez3D captures depth maps from the Structure Sensor in VGA resolution and color images from iPad camera of 3-8 MPix.
What is the size of data that iPad sends to a cloud?
It depends on how long do you scan one object or a person. Average size is about 15-30 MB per scan, with maximum around 100 MB.
What is the accuracy of the final 3D model shape?
Raw depth that we capture has an error that depends on the distance to the object and is up to 0.4 inch. Our algorithm does its best to reduce the error, please do not expect errors less than 0.04 inch.
What 3D file formats are available to export a model from the app? Can files of these formats be imported in 3rd party 3D editors?
The following formats are supported to export a 3D model: .ply, .obj and .wrl. The texture is in .jpg. All 3D formats that itSeez3D exports are standard so any 3D editor that supports these standard 3D formats can import a model captured with itSeez3D.
What is the size of the final 3D model that is exported from the app?
It depends on the 3D format that you choose for export. Usually the texture file is about 1 MB and the mesh is 3-10 MB in case of .ply or 7-15 MB in case of .obj.
itSeez3D shows the message "Not enough RAM. Color scanning is resource intensive. Please close other applications to free up some memory". What should I do?
Please follow the message and close other apps running on your iPad. There is also the brute force way — you can try to restart your iPad and then run itSeez3D only to be sure that RAM is not taken by some other apps.
I have got the message "No mail accounts configured" while sending 3D model from itSeez3D app. How to make the sending work?
itSeez3D uses an email account configured in the Mail app as the sender email so that each time you want to send a 3D model you just need to type a recipient email. So go to the Mail app and configure an email account.
I scanned my son but got his 3D model with 2 noses and 3 eyes. Why doesn't itSeez3D work?
It's important that the scanned person holds still and tries not to move during the scanning.
itSeez3D shows "Tracking lost" alert window very often. What should I do?
In full body or bust scanning mode the possible reason of the lost tracking is a low distance between an iPad and a scanned person. You should keep an iPad at the distance of ~20-40 inch. If it's closer a Structure Sensor cannot measure the structure of a scene, so that the app cannot track the position of a device without these measurements. Try to keep an iPad a little further away. In object scanning the most popular reason is low textured scene. You can try to put some newspapers or color images on the table. You can find more details in the tutorial.
Please send me some 3D model scanned by your app.
You can do it yourself. Just install itSeez3D from the App Store for free, choose one of the Sample Models and send it to yourself by email using the app UI. Also you can download few sample models from our Sketchfab account.
Do you plan to support other platforms like Android or Windows?
We now support Windows OS for mobile devices with Intel®RealSense™ camera R200. We will support Android when we see mobile devices with depth sensors and Android OS.