Back to all posts
The Army Man Project: How an Album Cover Turned Into a Huge 3D Scanning Campaign
March 10, 2016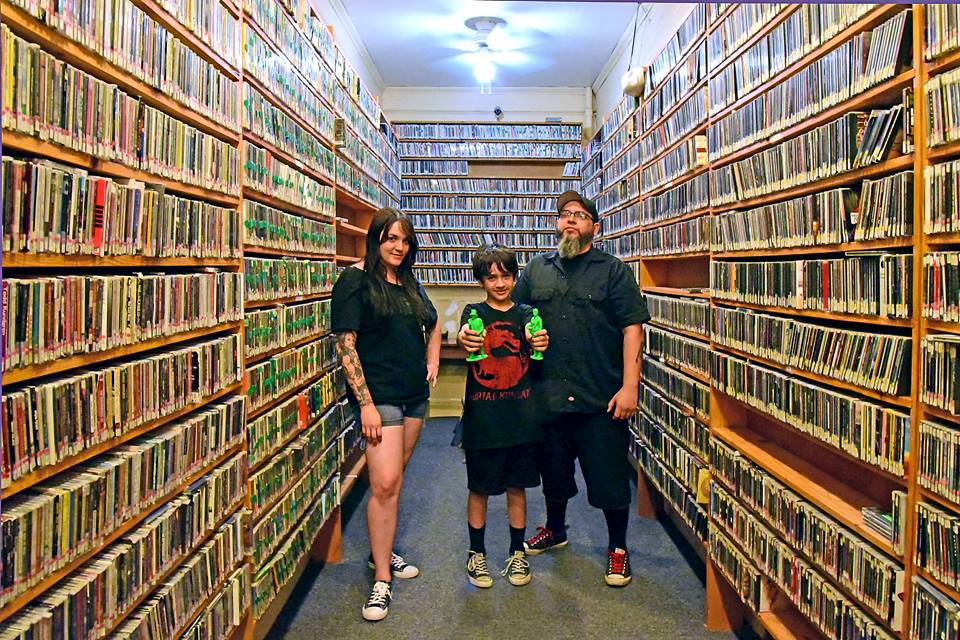 Tell us a bit about your project
We are Rudy Flores and Teresa Estrella. Our project is called The Army Man Project. Teresa and I started a studio called Bestia Dentro in 2014. We wanted to focus on character and creature design using illustration, sculpture, and digital design. We purchased a 3D printer and Structure Sensor scanner to help us speed up the process and incorporate models into our designs.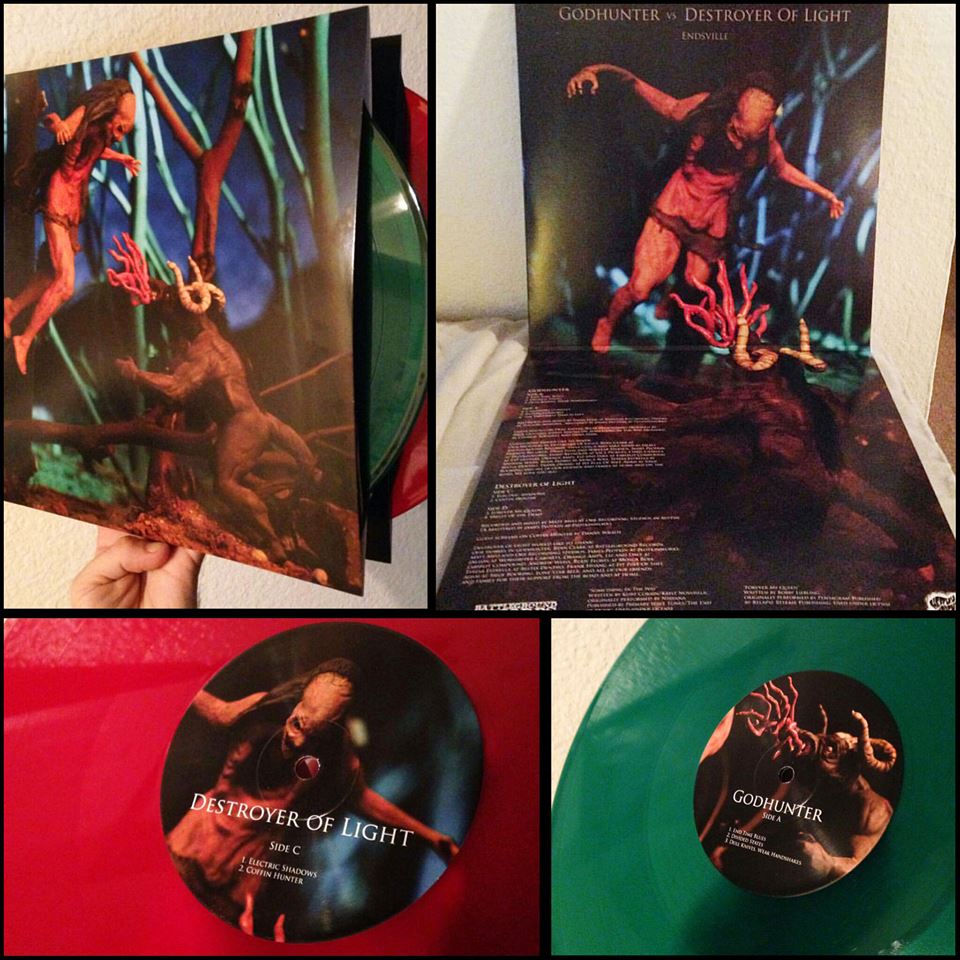 Our first project was designing the album cover for Godhunter titled, "Endsville". The album was a collaborative project between Godhunter from Tucson, AZ and Destroyer of Light from Austin, TX. We wanted to create creatures that would represent both bands and be used on the cover. We used itSeez3D to capture the images of two people and that became the basis for our creatures. We then added additional digital sculpting using Sculptris.
itSeez3D was an invaluable tool. It allowed us to capture the look we were going for and develop models for 3D printing.
Once we finished the album cover, my 11 year old son mentioned that we should try to scan the two bands and make Army Men figures. We had the bands pose with instruments and realized the potential of this idea. It was then that the project started. We decided to invite local artists, musicians, business owners, and entertainers to come by the studio for a scan. As these scans and 3D figures were accumulating, we were sharing them on social media. Sharing the figures online helped put us in contact with other people who wanted to be a part of the project; everyone came from a different creative background. We encouraged the use of props that pertained to each person's business or hobby.
Samples of 90 new figures at Bestia Dentro studio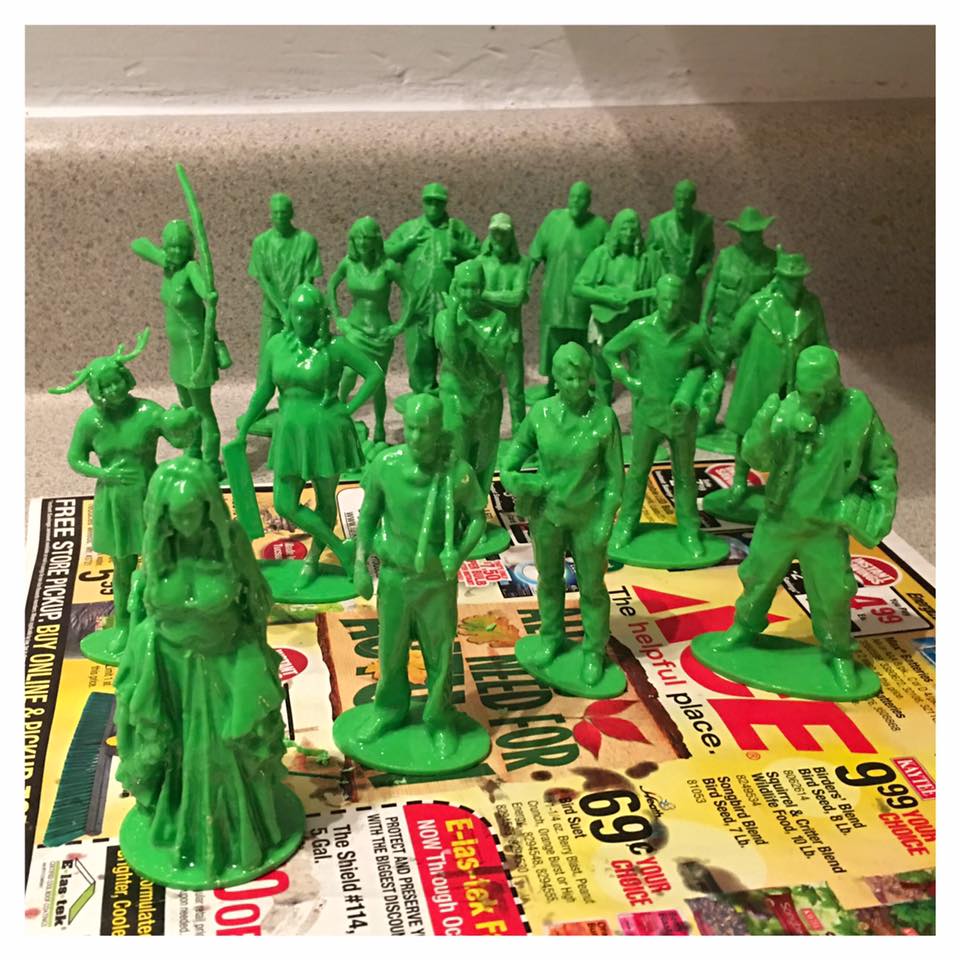 After completing 100 figures we decided to open this project up to the entire community. We were fortunate enough to have a successful Kickstarter campaign that would guarantee a personalized figure and packaging for the donor. We will also be printing an additional figure of each participant and use them in a diorama setting in an exhibit featuring the figures.
itSeez3D was an invaluable tool. It allowed us to capture the look we were going for and develop models for 3D printing.
We are about to finish up 90 scans that were part of the Kickstarter. A majority of these were done in our studio and some were done at the participant's home or studio. itSeez3D app made this possible.
3D figurine for the Army Man Project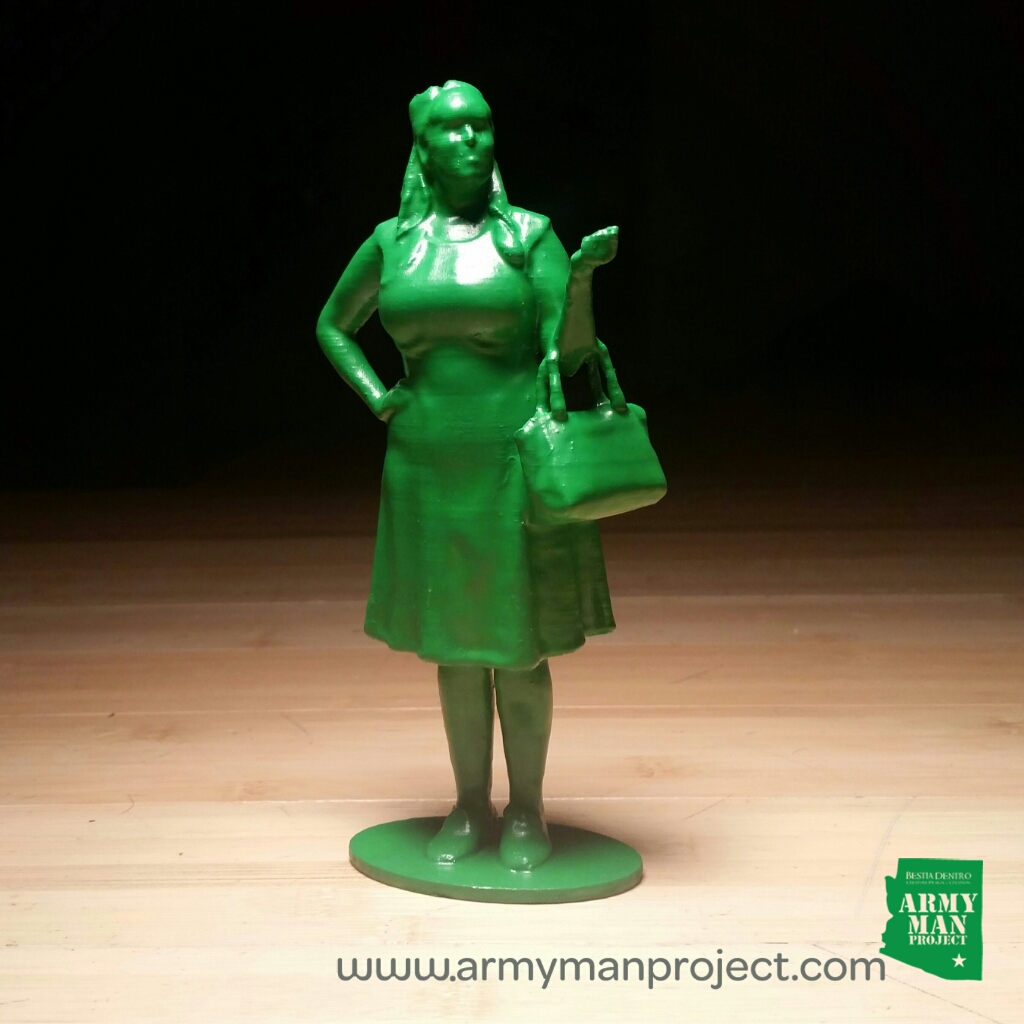 Portability of the app has been very important and it has allowed us many great opportunities. We have been fortunate to be able and work with several touring bands and have even reached out to bands we appreciate, asking if they would like to be scanned and printed. We offer them a set for each band member and then we print an additional set for auction. The auctioned set is usually combined with merchandise that the band supplies then the proceeds of the auction are donated to a cause of their choice.
Bill, Troy and Brann from Mastodon band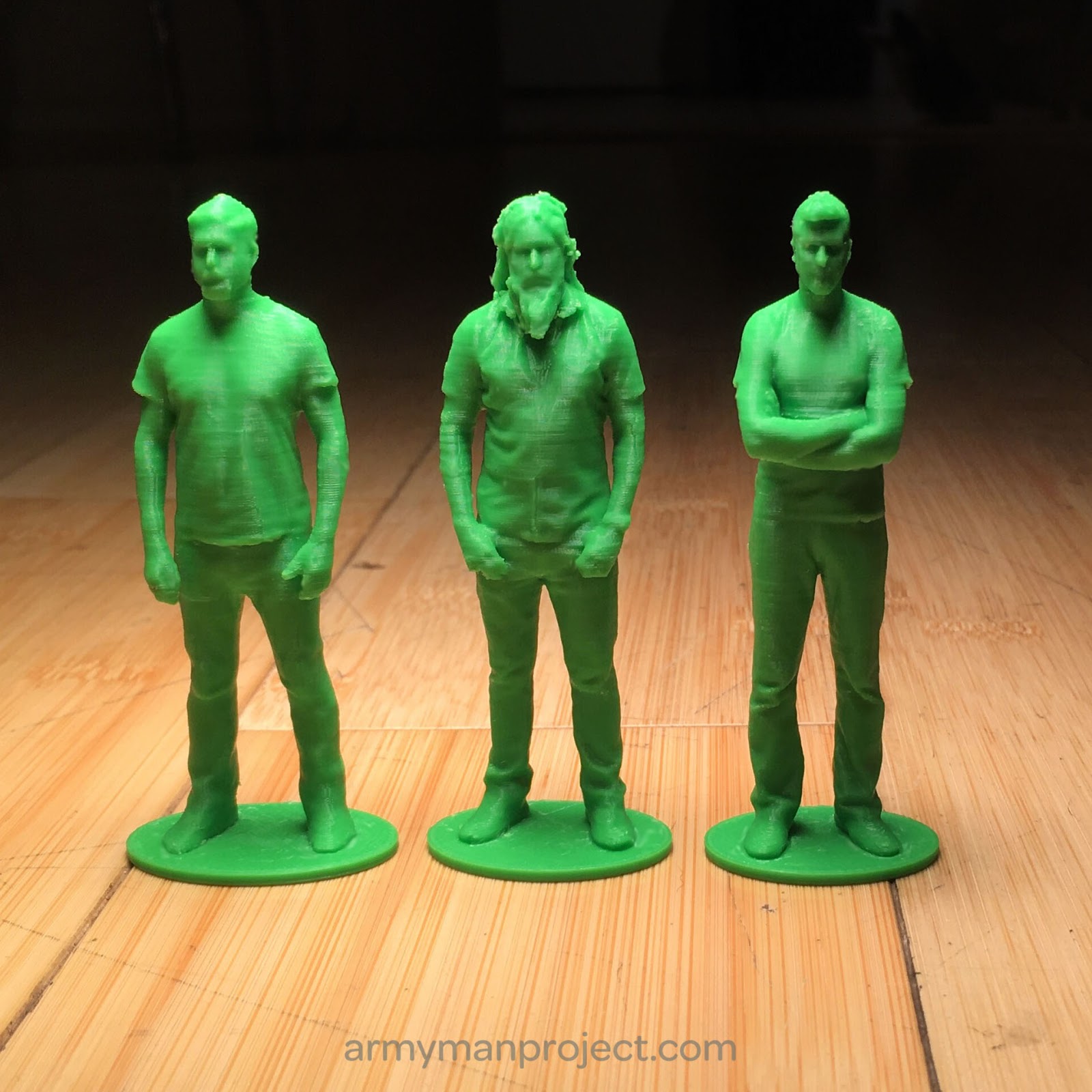 Last year we worked with Melvins, Mastodon, YOB, a member of Neurosis, Fireball Ministry, Lord Dying and others. Some of these auctions are still in the works. Timing is crucial and most of the time bands aren't able to go to the studio so itSeez3D allows us do the scans at their convenience and location.
Why did you choose itSeez3D as your 3D scanning tool?
We decided to use itSeez3D because of it's ability to generate models on an iPad. It has been great being able to process all of the models on site without needing a computer.
3D scanning at Bestia Dentro studio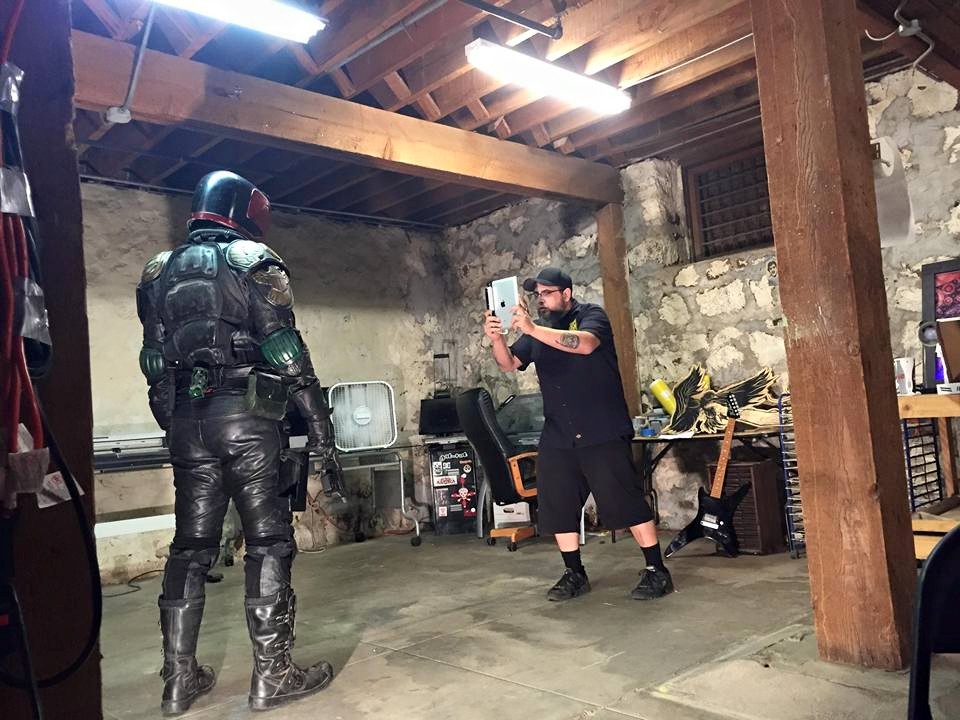 We also decided to use itSeez3D because we were able to show participants of the project, a fully rendered model within minutes. It was tricky scheduling so many people for the project and we believe everyone's time is valuable so being able to proof it on site prevents us from having to do any reschedules because of unsatisfactory scans.
How does itSeez3D app help?
Aside from the scanning capability of the app, the catalogue has been a great asset. Both Teresa and I have our own set of scanners and both run itSeez3D so that we can scan multiple participants simultaneously. Having a catalogue of scans on the iPad allows us to keep track of our progress.
3D figurine for the Army Man Project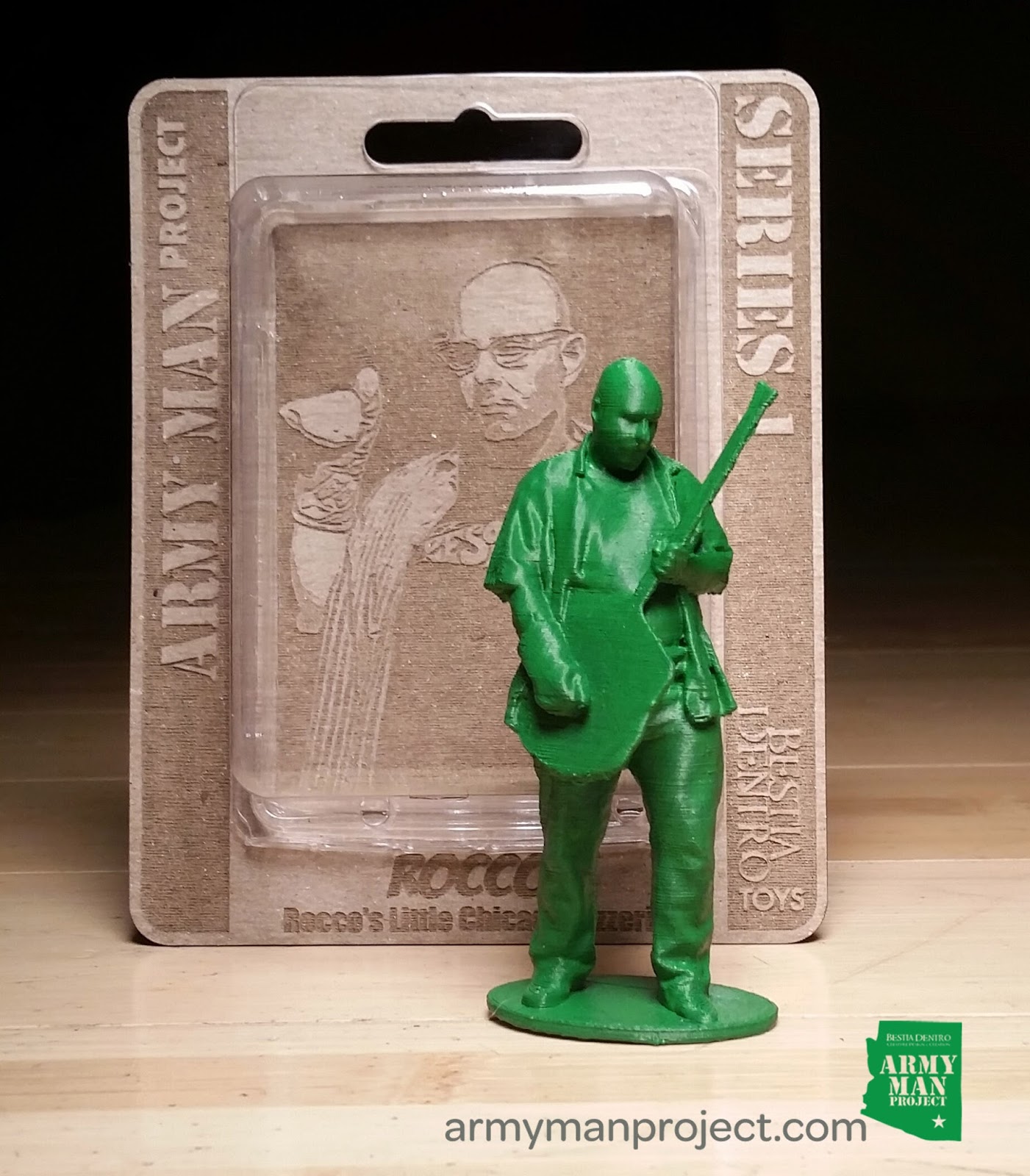 The sharing feature has been of great value as well. We both upload our scans to a common cloud service that is easily accessed when it comes time to print the figure. Fast processing of the model for proofing is also beneficial. People love seeing their figure within minutes of the scan. The app has also given us the chance to do projects outside of 3D printing.
I love that this technology has given us the opportunity to meet so many creative people — people I would most likely not have met otherwise.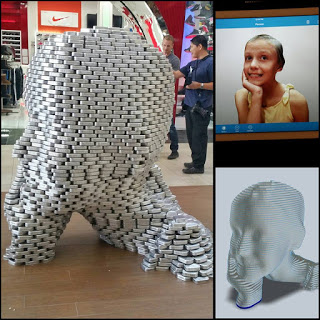 In October 2015 we were contacted by a local architect who was going to be participating in an event held by the Community Food bank at a local mall. Each team would be constructing a structure made of cans. He was familiar with the Army Man Project and scanning capabilities and asked us to help. I was able to scan his daughter's head and scale it up to 5 feet. I used software that allowed me to properly slice it to the height of the layers of cans. I generated patterns that were used to cut cardboard platforms for the structure. It was very exciting to see the scan go from a rendering on the iPad to a 5 foot tall structure.
What do you like most about the app? What features are most important to you?
Something I have to say about the app is its ability to process models while I continue to scan. It shows no lag when I'm doing multiple tasks with it. With the Army Man Project, we like to capture people in multiple poses.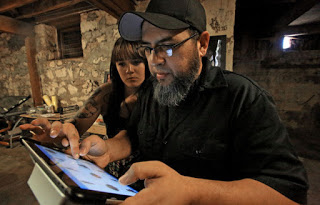 We have been able to process models in the background while we continue to scan and that feature has saved us so much time. I'm running an iPad air 2 and Teresa is using a 5th gen iPad; neither has shown any lag.
Do you plan to use the app in the future?
We are about to finish up Series 1 of the Army Man Project. No date has been set for Series 2 but we plan on using the same exact workflow. The only upgrades we plan on are printer related, mostly to speed up the production process.
itSeez3D will be used for several other projects we have going. We have used it to make several cake toppers and are also using it to capture models for creature development for film and print.
Cake topper scanned with itSeez3D app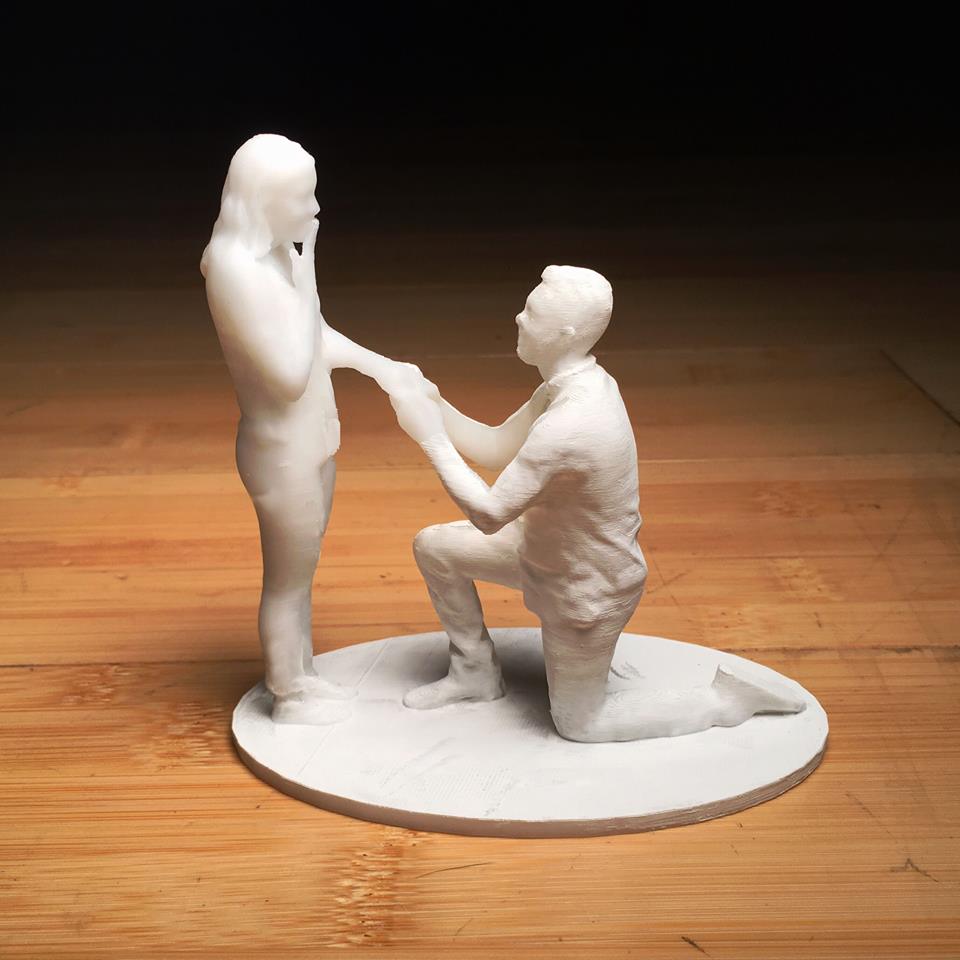 This summer we will be starting a stop motion feature called Mosca Roja (Red Fly). It's a story that has been in development for 10 years. It started as a comic book idea but has since developed into a film. The technology has allowed us to tell the story in a new way.
itSeez3D has given me the ability to capture people dressed as characters in the film and allows us to rig and pose those figures as needed. This has been a great advantage and lets me see what these characters look like at different angles and poses. I can also print the characters in different poses as well. I also hope to do a multicity trip and scan residents of these cities for a larger scale exhibit.
Anything else you'd like to share?
One year after initiating this project, I look back at all the scans and process photos that have been shared by participants on social media and I'm grateful. I love that this technology has given us the opportunity to meet so many creative people — people I would most likely not have met otherwise. Tucson is full of many amazing people, each with a different story and passion. I am honored to have had a chance to capture a moment with them.
Back to all posts