Back to all posts
itSeez3D Scanner 2.0 for Windows
February 12, 2019
Great news for our Windows users! Today we're excited to announce the release for Windows itSeez3D Scanner with long-awaited support for Intel® RealSense™ SR300/D415/D435 sensors. We hope you will enjoy using the new app!!
Similar to the previous version, the new itSeez3D Scanner 2.0 application provides a simple way to make a 3D portrait or a full-body 3D model of a person. This application is using the new version of our scanning algorithm. It generates a mesh preview without texture automatically right after the finish of the scanning process. It takes only several seconds to generate a mesh for the scanned model. Then you can look at it in the viewer, it should help you estimate the quality of the scan without waiting for the final textured model.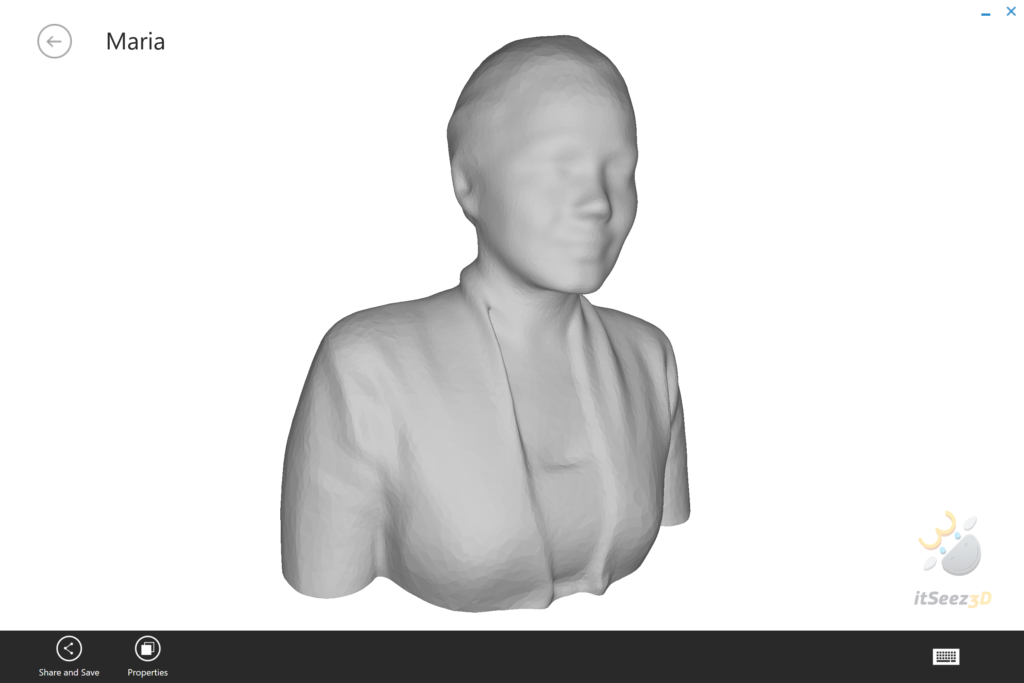 The scanner application does not require Internet connection to compute the final model, all calculations are performed locally now. The computation time for modern tablets is about 2-5 minutes for busts and 10-15 minutes for full body models.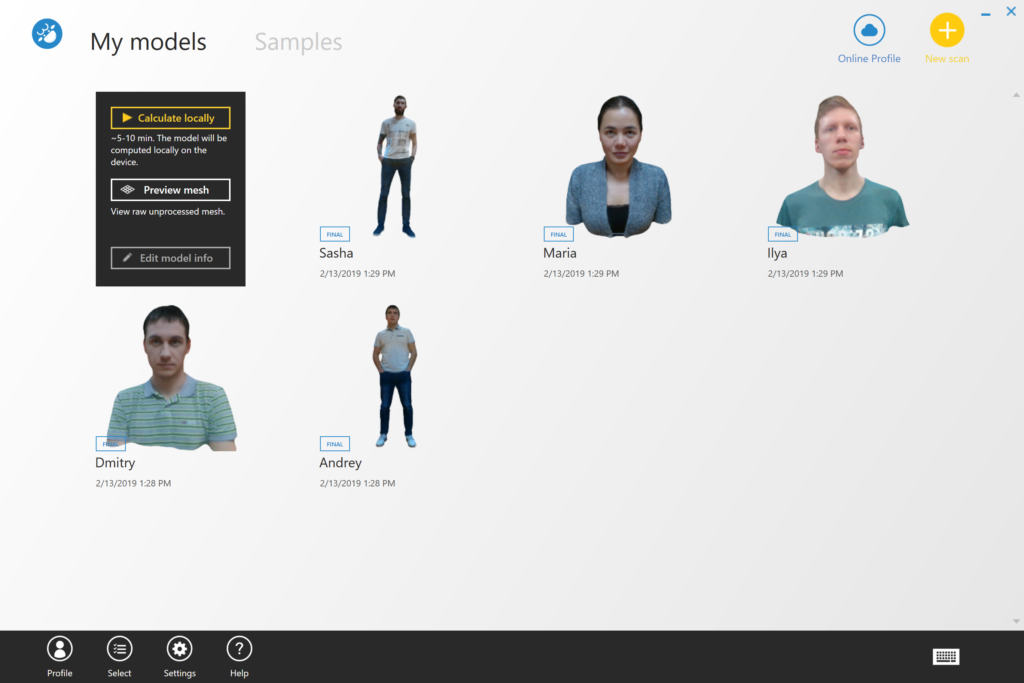 Our pricing model for the Windows Scanner is subscription-based, you can enable unlimited model exports by following the link. Scanning remains free and unlimited for everyone!
Here are the new subscription plans: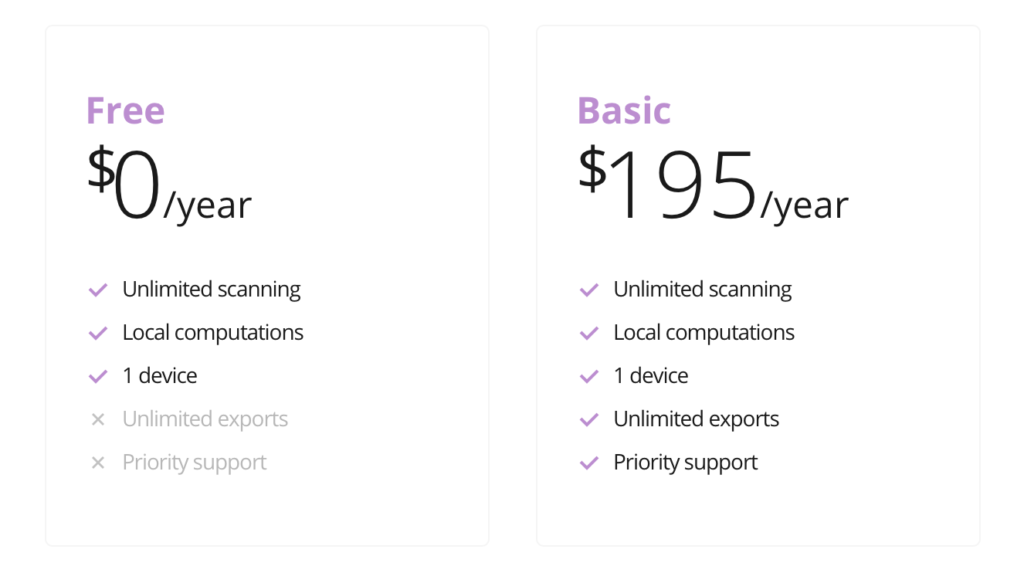 See the new plans here, and read our FAQ for more information.
The app currently works with Microsoft® Windows™ 8.0, 8.1 or 10, other platforms are under development.
Discover the world at a new dimension with the itSeez3D & Intel® RealSense™! Learn more: https://itseez3d.com/realsense-scanner-2-0.html.
Back to all posts