Back to all posts
itSeez3D Scanning App for Intel® RealSense™ Camera R200 is Now Available!
December 08, 2015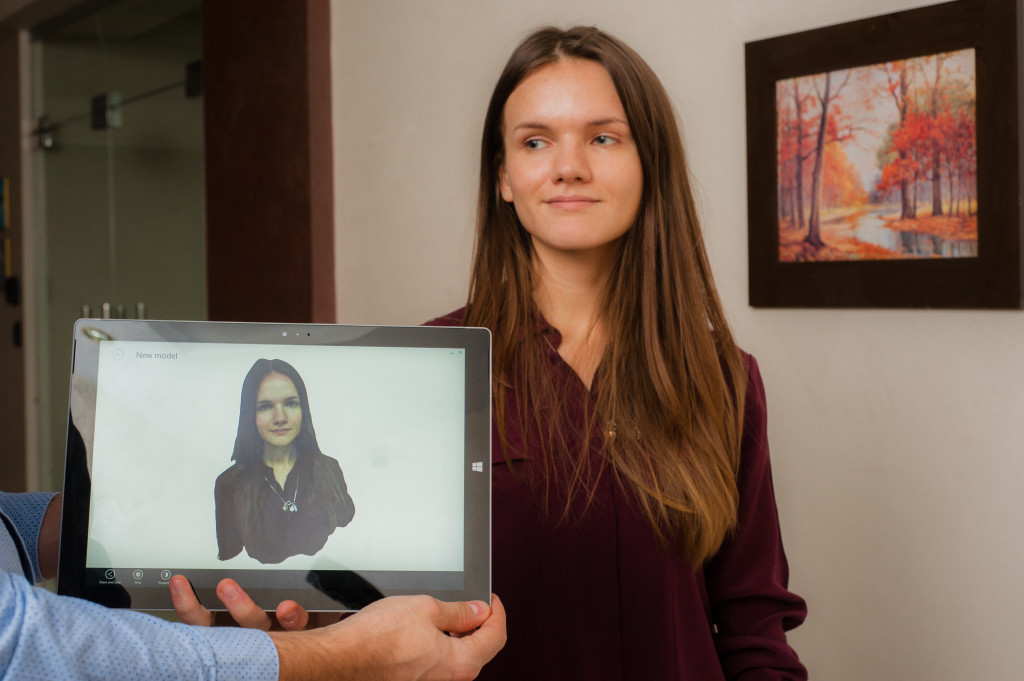 As we announced recently, we've ported itSeez3D scanning application to Intel® RealSense™ technology and promised to make it public once the devices with Intel® RealSense™ 3D camera R200 hit the shelves.
Today, we are excited to announce that itSeez3D scanning app is now available for tablets powered with Intel® RealSense™ 3D camera! This is the first app for Intel® RealSense™ Camera R200 featured at Intel® RealSense™ App Showcase. itSeez3D uses world facing R200 camera for depth and color capture, for 3D scanning of people to print on a 3D printer or share via social media. The color camera is used to capture model texture, while the depth sensor is used to build the 3D model.
Similar to the iOS version, the new itSeez3D app for Windows tablets with R200 camera allows to make a 3D portrait or full-body 3D model of a person simply by walking around it. You can then preview the model on a tablet and save it for further viewing, editing, as well as share on Facebook with your friends or order a 3D printed figurine.
"More and more devices are now able to "see" in 3D, and we're very excited to leverage this world-changing technology to make 3D scanning affordable and easy for everyone", said Victor Erukhimov, CEO of Itseez3D. "3D scanning creates endless opportunities both for businesses and individuals and we can't wait to see people using itSeez3D app on mobile devices enabled with Intel® RealSense™ technology".
Users can already try 3D scanning on the new HP Spectre x2 touch-screen laptop. itSeez3D app is available for download for free at the Intel® RealSense™ App Showcase. The app currently works with Microsoft® Windows™ 8.1 or 10, other platforms are under development. The current version of the app is available in two languages — English and Japanese.
Discover the world at a new dimension with itSeez3D & Intel® RealSense™! Learn more: http://itseez3d.com/realsense-windows.
Back to all posts