Back to all posts
Announcing itSeez3D 4.5: new 3D scanning tips and new design of the scanning screen
April 20, 2017
Hey 3D scanning friends!

We are back with another update for itSeez3D iOS app for Structure Sensor – itSeez3D 4.5. As you know, our mission is to make 3D scanning as easy, simple and fun as taking a 2D photo. And we hope that the new release will help you create amazing 3D scans with much better quality and in less time.

So what's new in itSeez3D 4.5?

New 3D scanning tips

We've added new 3D scanning tips to help prepare for your 3d scanning setup and make sure you haven't missed anything before you start scanning. Maybe it's lighting that is too dark or too bright or a cat that walks around and wants to get in your 3D shot – it's always great to have a reminder that can help you create this very best 3D scan. Unless you have a 3D Scan Expert around 😉.

So next time you start scanning, you will see one of our illustrated tips for a few seconds and after that jump to the scanning screen.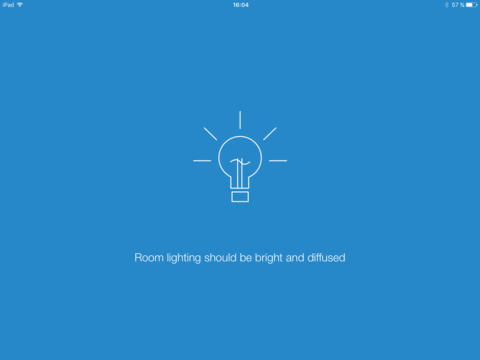 For those of you who use itSeez3D for a very long time and you think you don't need additional help in the form of tips, you can turn them off. Go to the Settings page and turn "Skip the tips before scanning" on.

New design of the scanning screen

Once you're on the scanning screen, you will now notice that we completely updated the interface as well as added new warnings and tips. Depending on your scanning activity, the warnings are now shown at the bottom center of the screen to keep the focus on the person/object you are scanning.

| | |
| --- | --- |
| BEFORE | AFTER |

The updated iOS app will be rolling out to the App Store within 24 hours, so make sure to check it out.

We hope you enjoy using the new version of the app and as always we'd love to hear your feedback! Drop us a note at support@itseez3d.com if you have any questions about the app.

Happy 3D scanning!
Back to all posts