Back to all posts
Announcing itSeez3D 4.2: Sketchfab export update, bust & full body modes splitted, new gesture in the app UI
December 30, 2016
Hi, 3D scanning friends! We have a few important updates for itSeez3D iOS app right before the New Year:

Export to Sketchfab for free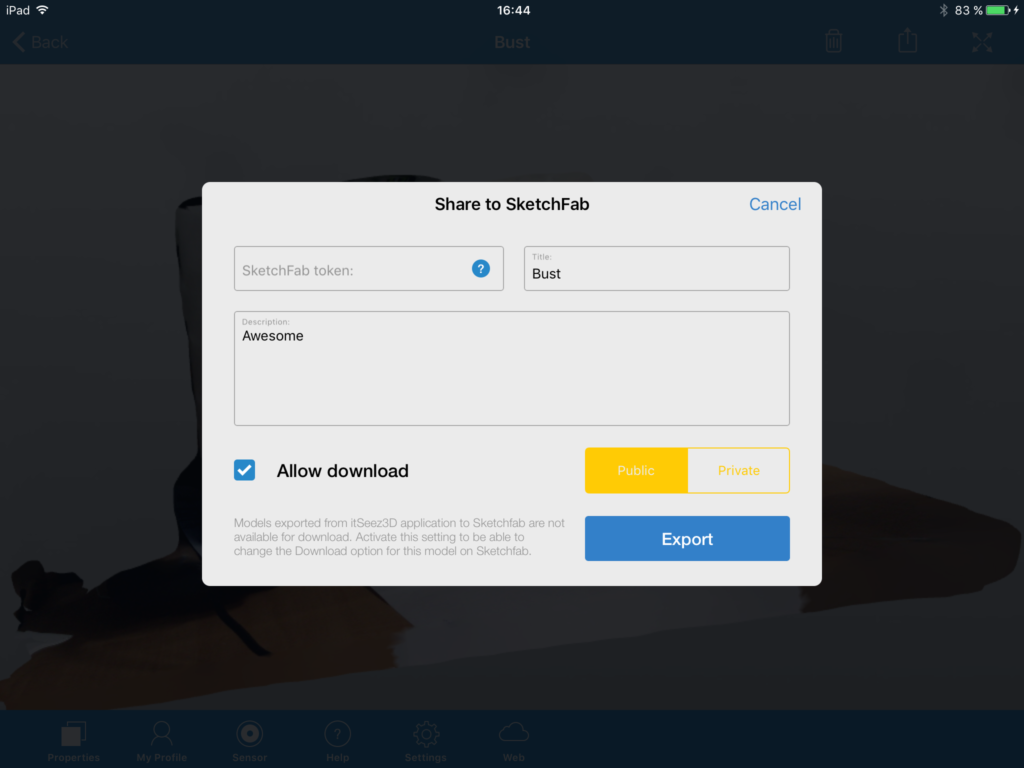 You can now export your 3D models from itSeez3D app to your Sketchfab account for free. Models shared to Sketchfab for free will be available for viewing and sharing with other Sketchfab users. However, if you want to make your 3D model downloadable on Sketchfab, you need to activate "Allow download" setting in the app when exporting the model. Export to Sketchfab with "Allow download" option will be considered as a regular model export from the app and will be charged according to your plan.

Bust and full body modes are now splitted into two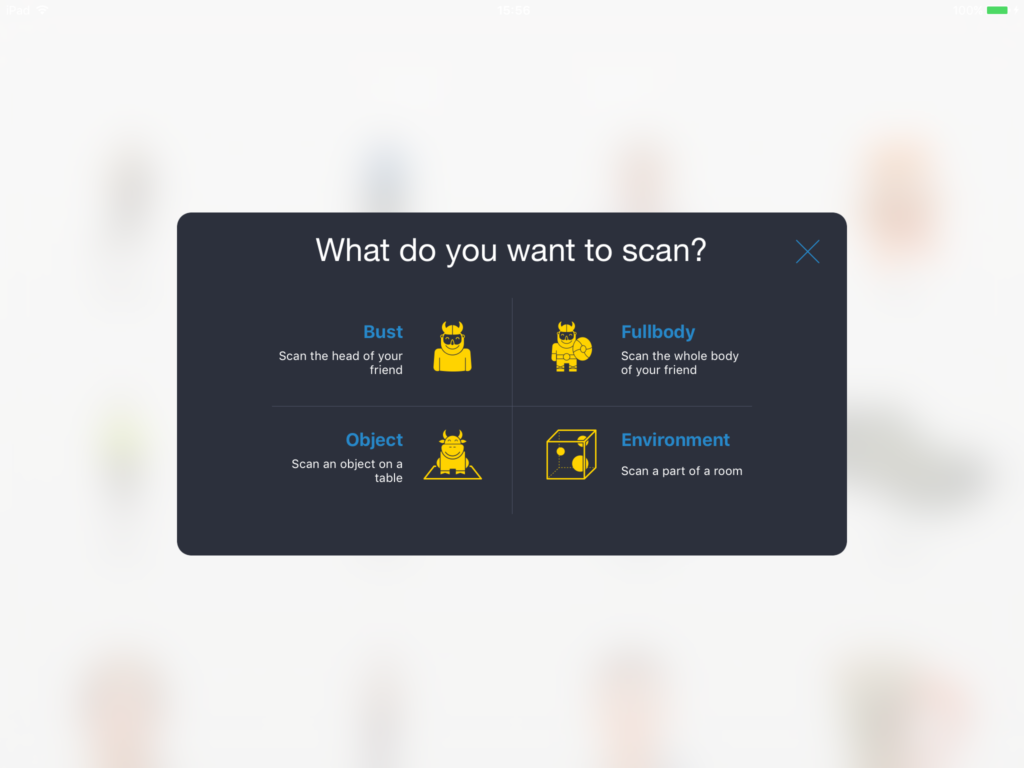 Human scanning mode is now splitted into two separate modes – bust and full body. This means, you no longer need to rotate the iPad to activate the scanning mode. Before that, you needed to use landscape screen mode to create a bust scan and change to portrait mode for full body scan. Now, you can simply select the mode you need and start scanning. Note, that you can use both screen orientations for bust and full body.

We've also added a new long tap gesture in the app that allows you to access model's settings before or after it was sent to the cloud. Just long tap on the model's icon in the gallery to see the settings.

The updated iOS app will be rolling out to the App Store over the next few days, so make sure to check it out.

Happy scanning! And Happy New Year!
Back to all posts