Back to all posts
Announcing itSeez3D 4.0: New object scanning, better model export, environment scanning and more updates in the new itSeez3D release for iOS
September 01, 2016
Today, we're taking the wraps off the new release of itSeez3D app for iOS – itSeez3D 4.0. This new version has been built to make itSeez3D on iOS better, faster, and more usable. Here's what you'll be able to do in the updated app:
Scanning of objects just got easier. We've added new online model visualization which lets you see better which parts of the object have been scanned and which haven't in real-time. And good news, you can now walk smoothly around the object without a need to stop — same as in human scanning.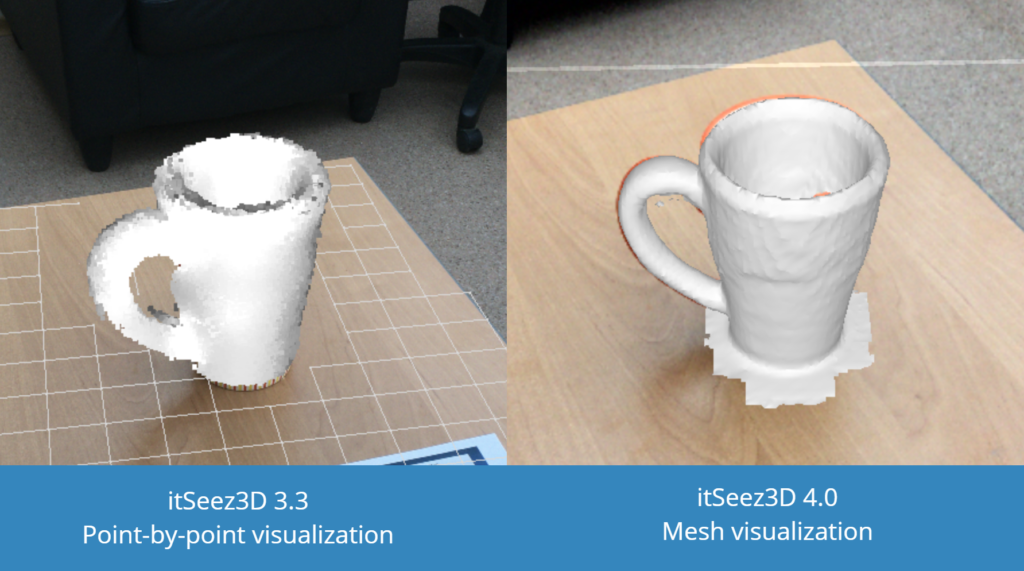 Export and get models via email faster. All exported models are now sent from the itSeez3D cloud. You don't have to add your account to the Mail application anymore to send your 3D models.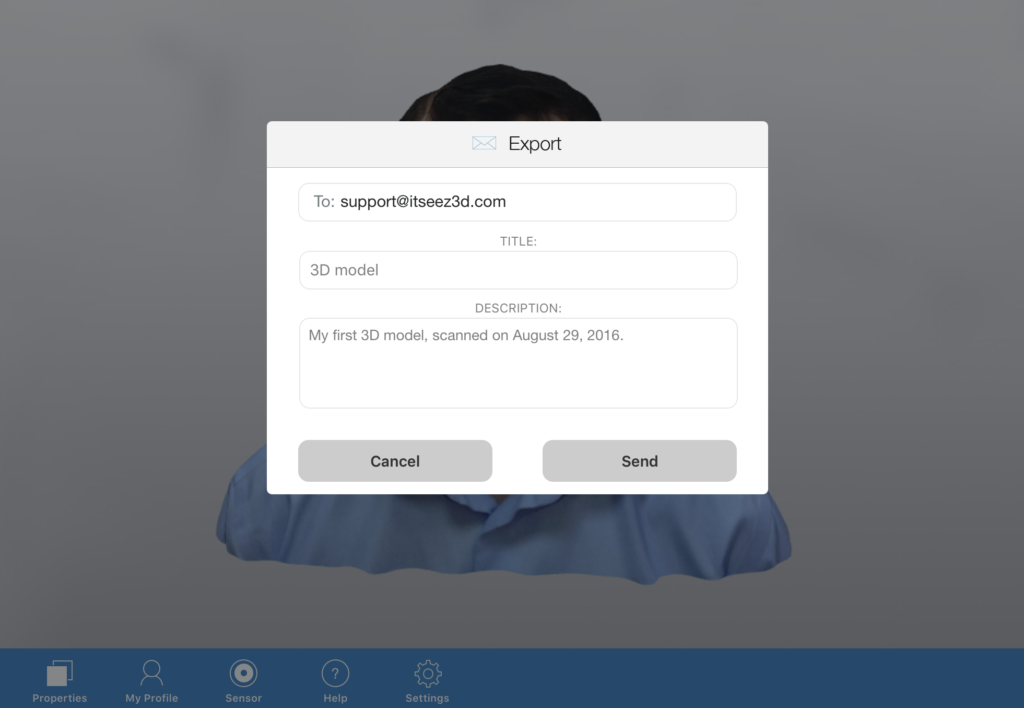 Network updates. We completely redesigned the network part of the app.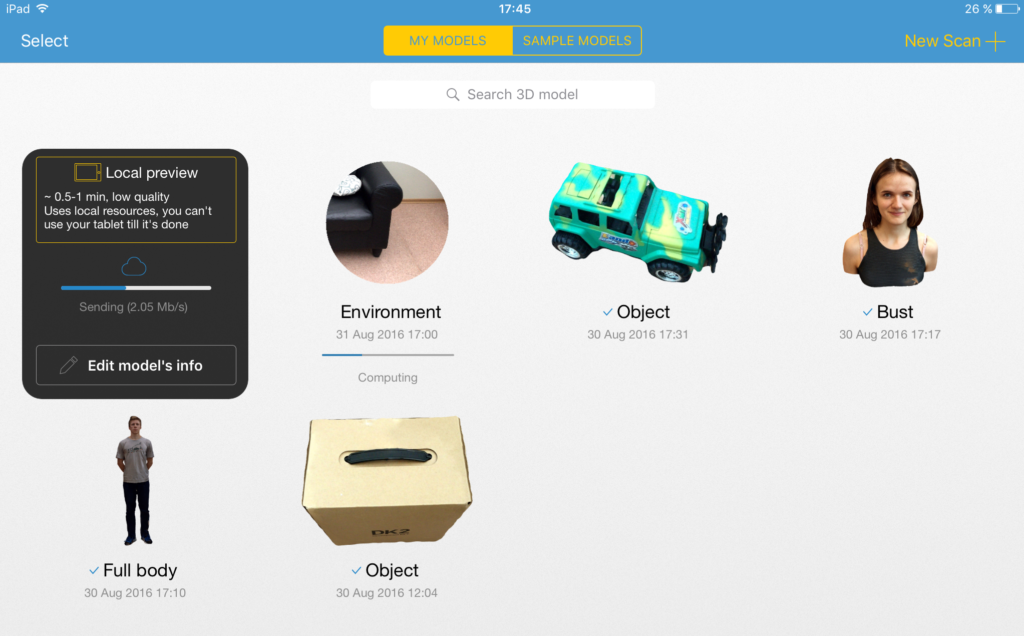 It's now possible to upload and download models when application is in background mode so you don't have to keep the app open all the time and wait until the model processing is completed.
You can now view the speed of your network connection during uploading/downloading process, right below the progress indicators.
And, we've also added network diagnostics tools in the Settings tab. Please, check them first if you experience any issues when uploading/downloading the model.
Better people scanning. We've also improved performance for previous tablet generations (iPad 4, iPad mini 2/3, iPad Air) for people scanning. If you're using one of those devices, scanning process now will be much faster and smoother.
Environment scanning. We've added new scanning mode which makes it possible to scan a part of a room or any other indoor environment. Just click on the '+New Scan' and select the new mode to try it out. As with smaller objects or people, make sure to avoid glossy and shiny surfaces, scan in steady artificial lighting conditions (indoors) for better scanning results. Please, note that this mode is still experimental.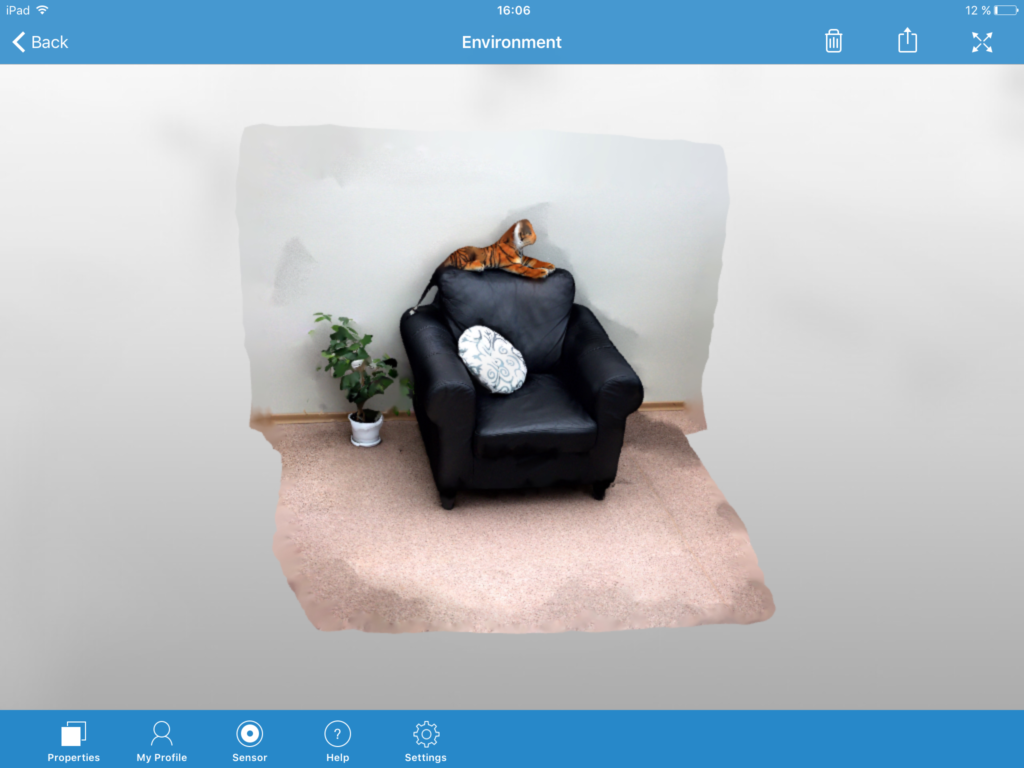 And finally, in case of any issues with the application it is now possible to send log files to itSeez3D developers with the button "Send logs to developer team" in the Settings tab. Please, use this button when contacting our support.
We hope you will enjoy using the new version of itSeez3D app! Download it, test it and share your feedback.
The updated iOS app will be rolling out to the App Store over the next few days, so make sure to check it out.
Happy scanning!
Back to all posts