Avatar SDK
Photorealistic avatars
for games,
VR and AR
Make a selfie with your smartphone.
Get your personalized 3D avatar in a few minutes!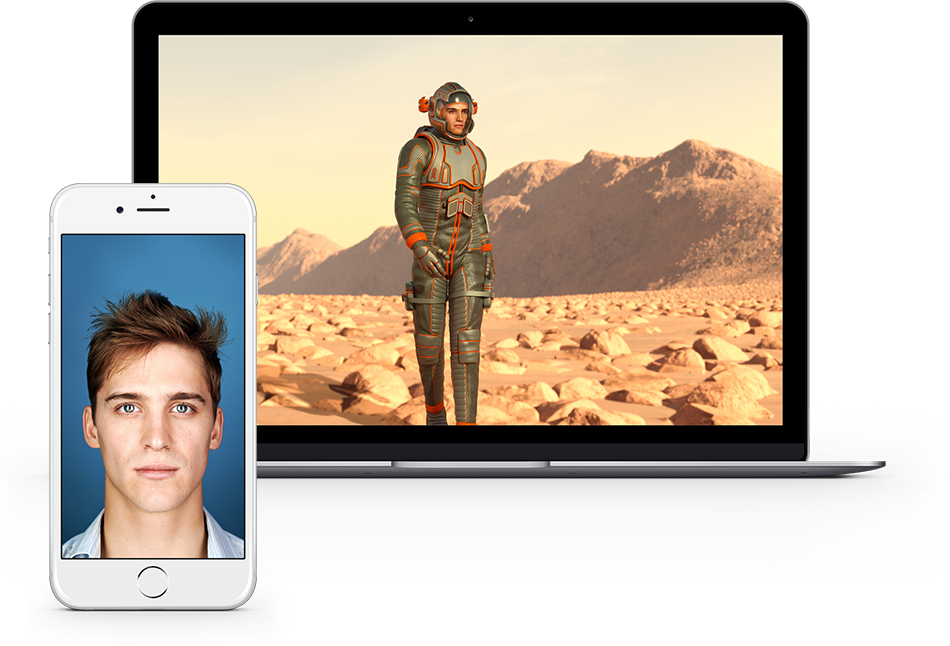 Create a 3D avatar from selfie!
itSeez3D Avatar SDK is an advanced smartphone-based 3D scanning technology that turns a single selfie photo into a photorealistic 3D avatar.
Using just a camera of a smartphone with no additional hardware, itSeez3D Avatar SDK allows to create a high quality 3D model of a face ready for gaming, virtual and augmented reality experience – all in a couple of minutes. See our demo here.
If you would like to participate in beta, you can sign up for itSeez3D Avatar Beta SDK at avatar.itseez3d.com/beta.
Download demo app: iOS (works on iPhone 5s or later) and Android (works on Android 5.0 and later).